PRODUCTS
20 years of focused intelligent produce joint field
Professional textile machinery manufacturers

Small noise

Precise

Reliable Performance

360 any embroidery

Autolubrication

Imported too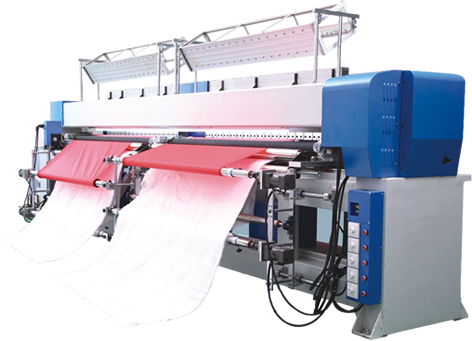 ABOUT US

Dongguan Tai Sheng Machinery Technology Co., Ltd. was founded in September 1998, has 20 years of development and manufacturing process of home textile equipment, is a professional production and sale of non-woven machinery and equipment and bedding equipment manufacturers.
Since 1998 for so far, companies continue to grow and create a miracle in the industry, the formation of the Dongguan's group company, Dongguan's too Machinery Technology Co., Ltd. and Dongguan Dasheng Electromechanical Technology Co. Ltd., established covering non-woven machinery equipment and bedding equipment and computer high-speed multi needle quilting equipment and computer embroidery equipment and other areas of high speed multi industry textile equipment Kingdom, products go abroad

PATENT

It has many national invention patents and international invention patents.

TEAM

The core team includes non-woven machinery experts and senior talents in textile field.

HONOR

Independent innovation products, independent research and development.